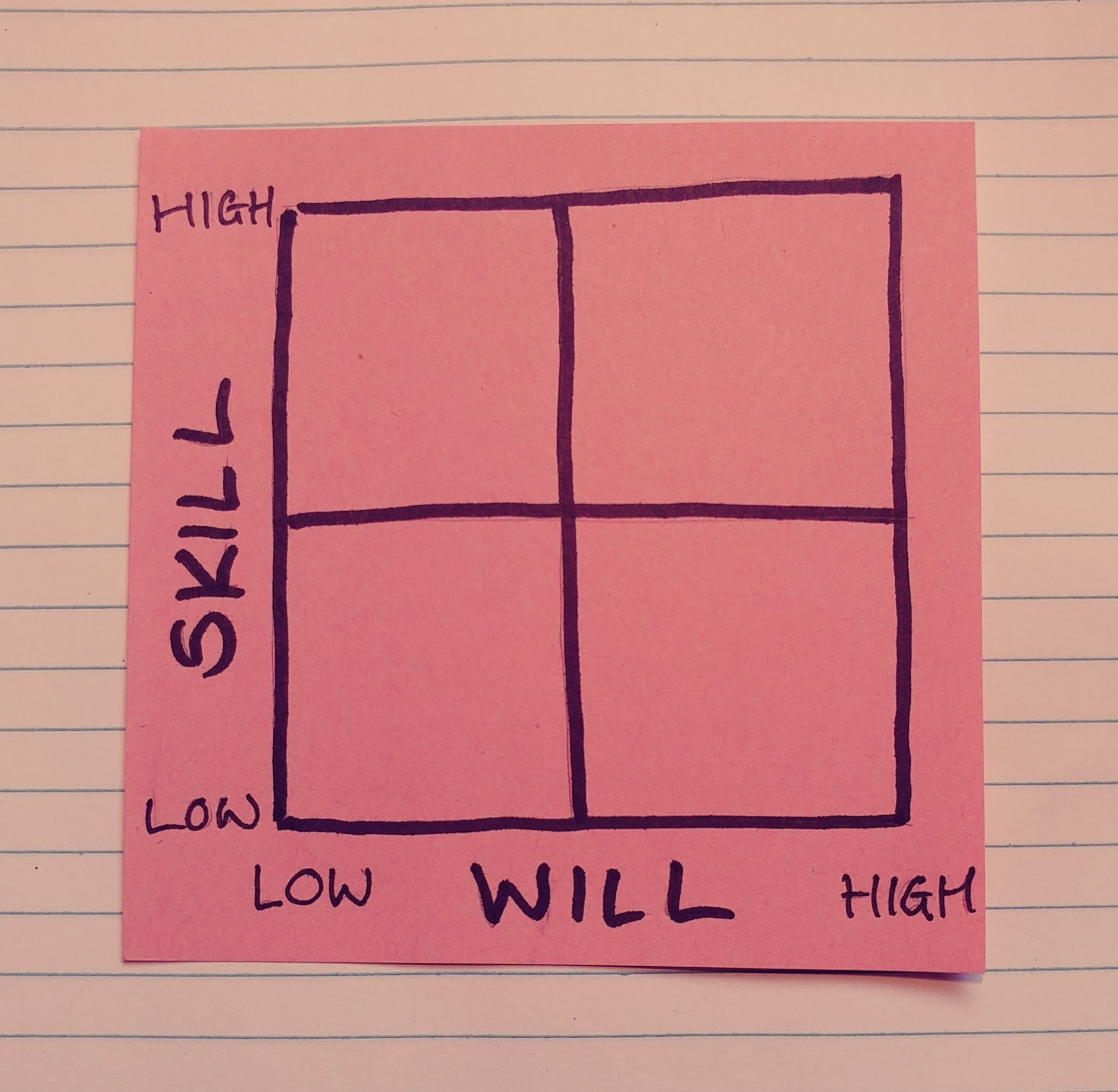 Since I last posted, I have been working with a group of managers and team leaders who are going through change. One of the challenges they face is working out people's motivations and assisting those who are struggling. I introduced them to the skill/will matrix, a simple method of assessing people's abilities and drive. Using the examples below, plot your team on the matrix and develop a plan to help each individual move forward, upward or away.
High skill but low will: A skilled or experienced person who needs a new challenge or change.
High skill and high will: A skilled &experienced person looking to grow, develop or have increased responsibility.
Low skill and low will: An under-performing, unengaged and/or unmotivated person.
Low skill but high will: An enthusiastic person who is new to a job or task.
Alternatively, use the matrix to think about where you are at the moment – where would you plot yourself, why, and what will you do about it? If you'd like to learn more about motivating your team or making some changes yourself, contact me today.
The skill/will matrix was popularised by Max Landsberg in his compact but excellent book, The Tao of Coaching – not to be confused with the Hershey and Blanchard Situational Leadership Theory with which it is sometimes confused.