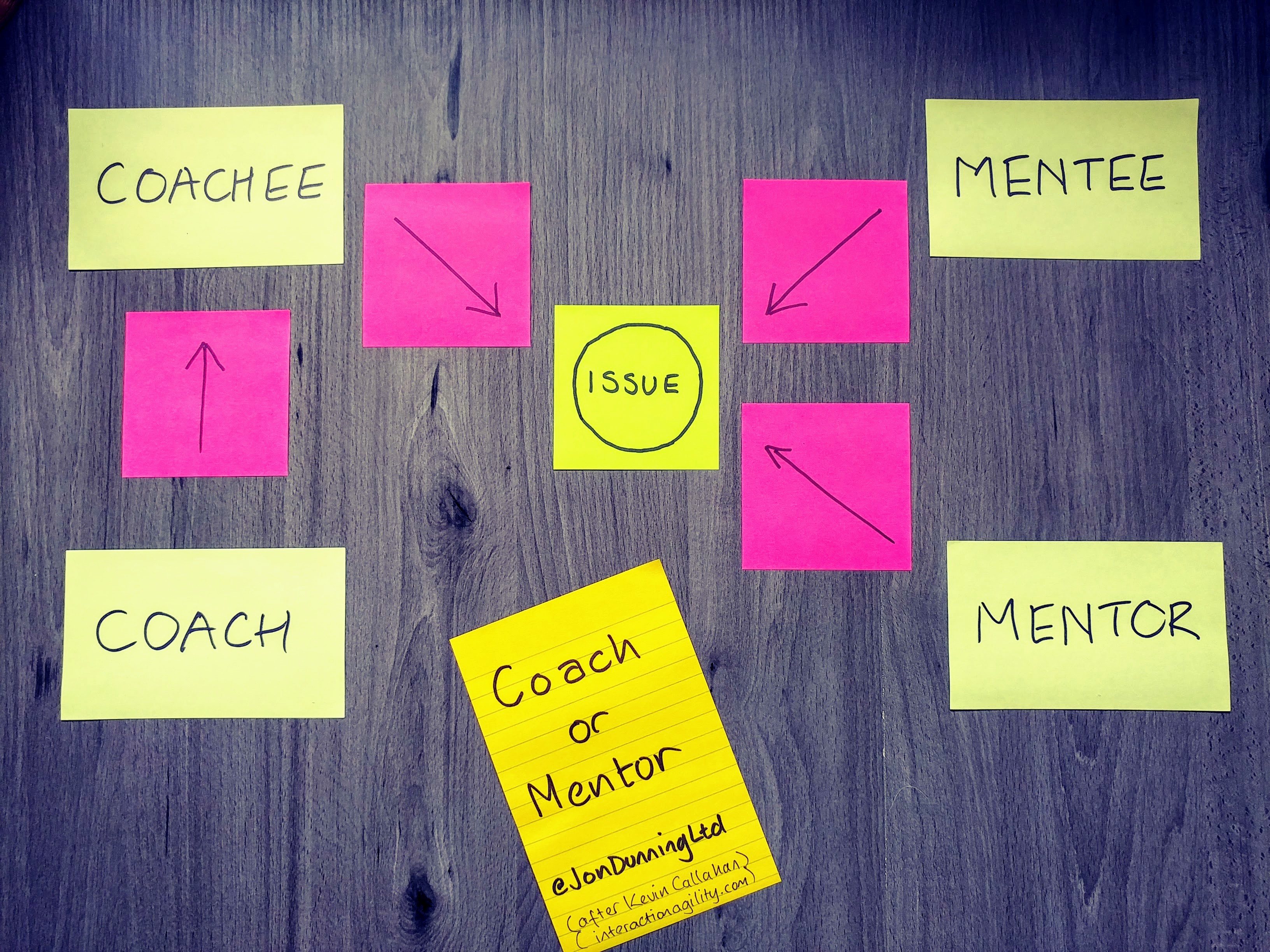 What is the difference between coaching and mentoring?
This question comes up every so often when speaking with a prospective client or in conversation with colleagues. A couple of weeks ago, I came across just such a discussion on LinkedIn. Kevin Callahan was one of those involved in the discussion and he has written a short article in which he clarifies the similarities and differences he sees between the two disciplines.
Kevin's key point is that the primary difference between coaching and mentoring is the focus of the conversation. As a mentor, one joins the mentee in focusing on the issue at hand, while a coach focuses on the coachee, supporting them to focus on the issue. Keen to be able to refer to this in the future, I grabbed my Sharpie and PostIts to capture the essence in the simple visual mnemonic above.
I thoroughly recommend reading Kevin's piece, Coaching and Mentoring: 5 Similarities and 2 Critical Differences, as he condenses a good deal of common sense and wisdom into a few short paragraphs.