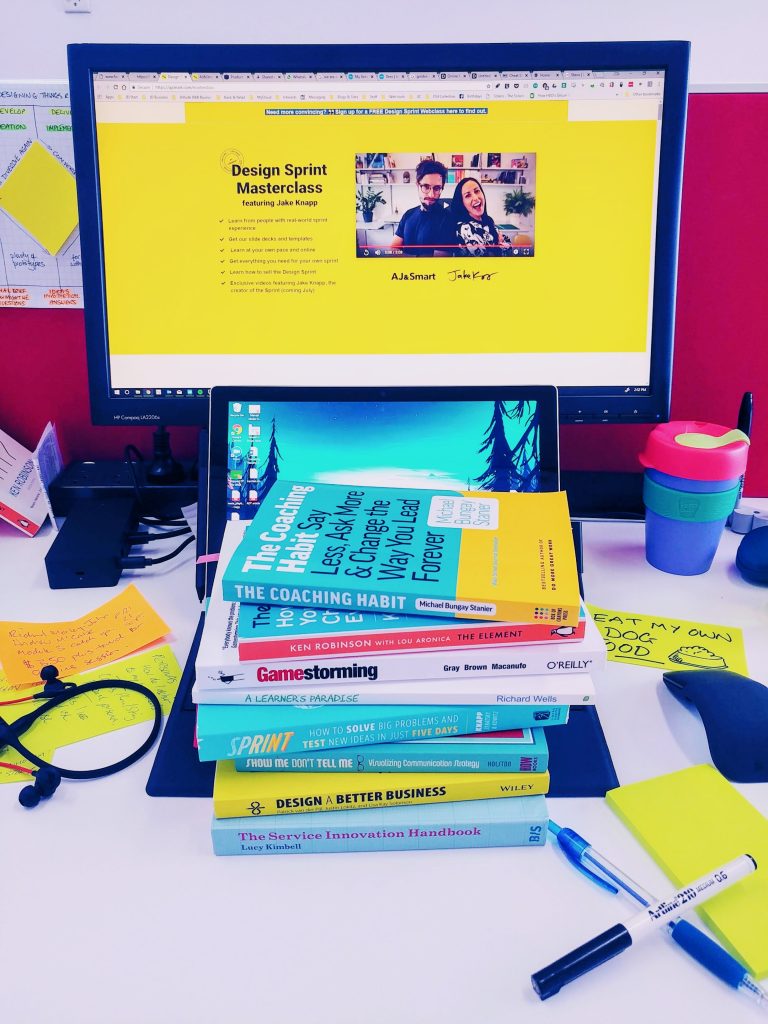 Eating my own dog food?
Yup.*
Personal development and lifelong learning are woven through my professional practice. I talk about it in design sprints, encourage it in training and coach it. Investment in oneself is a foundation for professional and personal growth. Self-directed learning is great but sometimes we need to eat our own dog food, so I'm taking a week or so out to practice what I preach.
What brand of dog food am I eating?
I am participating in the brand new Design Sprint Masterclass, led by Jonathan Courtney & Dee Scarano of AJ&Smart and Jake Knapp.
AJ&Smart is a leading design and design training agency. They have won many design awards, working with the likes of LEGO, General Electric, Uber and Netflix. Jake Knapp is a world renown design practitioners. The inventor of the Design Sprint while at Google Ventures, he has led design work for YouTube, Gmail and Microsoft and many others.
Why am I telling you about my dog food?
As a designer, I have solved business problems with innovative thinking, ideation and prototyping. Yet it is easy to become comfortable with the familiar and let my work get stale. So, whether you are a fellow designer, a client or a passer-by, I am engaging you all as partners in my professional development.
For those I work or contract with, I hope this provides growing confidence in choosing to partner with me and a sense of excitement for how design thinking and sprints can grow your capabilities and your business.
And when I've finished eating the dog food?
My aim, as always, is to help my clients achieve their goals and desired outcomes with less time, effort and cost. As an aspiring early graduate of the Design Sprint Masterclass, I see this world-class certification as an investment in my journey towards design sprint mastery.
I will keep you updated on my progress. In the meantime, if you would like to know more, feel free to contact me for a chat or book a two-hour Lightening Sprint to experience the process for yourself. Either way, leave me a comment, send me a message, drop me a line or give me a call on 021 233 1445.
*A hat tip to Tom for telling me about eating dog food.